SERVICES PROVIDED BY MAX SOUTH CONSTRUCTION
Our staff of construction managers, project managers, clerk of the works, superintendents, administrative and clerical staff bring years of experience and expertise to see every project through from inception to completion, while controlling the time and cost, and delivering quality work.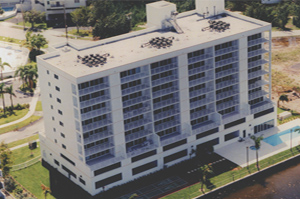 Our goal is to get the job done the right way, the first time. But every project is unique and it's the way Max South manages the challenges and mitigates the risks that makes us different from our competitors and enables us to exceed our client's expectations. Max South has built a solid reputation for quality workmanship, fiscal discipline, and a commitment to integrity. We serve our client's best interests and strive to outperform our industry peers in ways that raise our clients' understanding of what is possible.
It is not just about the end product we build. It is also about the relationships we build along the way.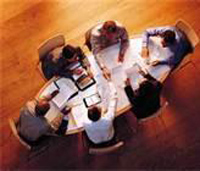 Every new construction project begins with someone's vision. Making it happen depends on choosing a firm that can finish your project on time, work within budget constraints and deliver exemplary service.
Our Construction Management goals are built on trust and mutual respect with all parties involved. Design teams consist of owners, architects, engineers and subcontractors fostering a work environment that inspires. Strategic management tactics and consistent high quality construction services deliver optimum results for owners within the most demanding time frames and budgets.
Through close partnerships with a network of architects, engineers, municipalities and strong relationships with subcontractors, we can deliver a complete construction package which can minimize your project risk and reduce the delivery schedule.
Max South integrated preconstruction team helps owners make effective decisions on site selection, design, structural systems and materials. Detailed life-cycle analysis takes into account the true cost of ownership – not just the initial costs of labor and construction. Preconstruction planning speeds the construction process, streamlines decision-making, and minimizes unforeseen delays and expenses.
OUR ROLE AND PROCESS
As your Owner's Representative, we will look out for your best interest only, not the interest of the design team or contractors. Our goal is to make sure the progress of your project stays on track and remains on schedule and within the approved project budget. We will work together to identify project issues and present you with the facts so you are able to make timely, informed decisions. We interface with all project team members, tracking issues and facilitating and expediting solutions.
We provide the road map from project start to finish that enables us to successfully deliver your project. We start by building an understanding of your goals and objectives. We then coordinate with all the members of your team, assuring that everyone comprehends your objectives and that they are focused on your priorities and the successful completion of your project. We will be responsible for maintaining clear and concise communications, keeping accurate records and thorough documentation throughout all phases of the project.
When we provide Owner's Representation services for your consecutive or concurrent projects that can be undertaken on a variety of project delivery methods and customized to fit the specifics of each project, we act as your Project Manager.
OUR SERVICES MAY INCLUDE BUT ARE NOT LIMITED TO THE FOLLOWING:
PROJECT MANAGEMENT
Master Project Schedule.
Comprehensive Project Budget.
Attend all neighborhood, zoning and planning approval meetings.
Provide written and verbal reports to the Owner and other groups as directed.
Provide advice regarding potential project pitfalls with suggested solutions.
Attendance at Owner / Architect / Contractor meetings
DESIGN PHASE
Oversee Overall Project Coordination.
Review of Plans and Specifications.
Constructability reviews.
Value engineering.
Identify all applications, permits and approvals.
BIDDING PHASE
Procurement oversight.
Project delivery selection, preparation of bid package, bid analysis and recommendations
Evaluate insurance requirements and options & assist in procurement of coverage.
Overseeing selection, delivery, and installation of fixtures, furnishings and equipment.
Assist in General Contractor selection & Contract Negotiations.
CONSTRUCTION PHASE
Represent the owner at regular project meetings.
Project Schedule review, management and oversight.
Monitor construction schedule and alert the Owner to conditions that may lead to delays in the completion of work and construction schedule issues.
Facilitate timely turnaround of shop drawings and submittals, by architects and vendors.
Conduct Project Meetings managing agendas, meeting minutes and action items.
Provide written record as to the progress, problems and recommended solutions.
Monitor status of inspections, change orders, construction changes, shop drawings, products, and color schedules.
Monitor quality of construction, adherence to the construction schedule and contract documents. Identify and record any observed construction deviations and deficiencies.
Monitoring RFI's and safety compliance
Review of contractor's applications for payment and change order proposals.
Advocate on the part of the Owner during disputes, disagreements, modifications or change orders.
Review the Contractor's record copy and as-built drawings.
Ensure contractor provides all required certificates of insurance and all executed Waivers of Liens with all progress and final payments.
Observe tests required by the contract documents and/or as part of systems operations.
FINAL ACCEPTANCE & PROJECT CLOSEOUT
Project close out support to secure and review all warrantees, O&M manuals and As-Built drawings
Coordinate architect, consultant and Owner punch lists as construction nears completion.
Review the list of items to be completed or corrected with the Contractor and Architect's office for issuance of Certificate of Substantial Completion.
Oversee final acceptance inspections of all aspects of the project.